75th Anniversary of VE Day Celebrations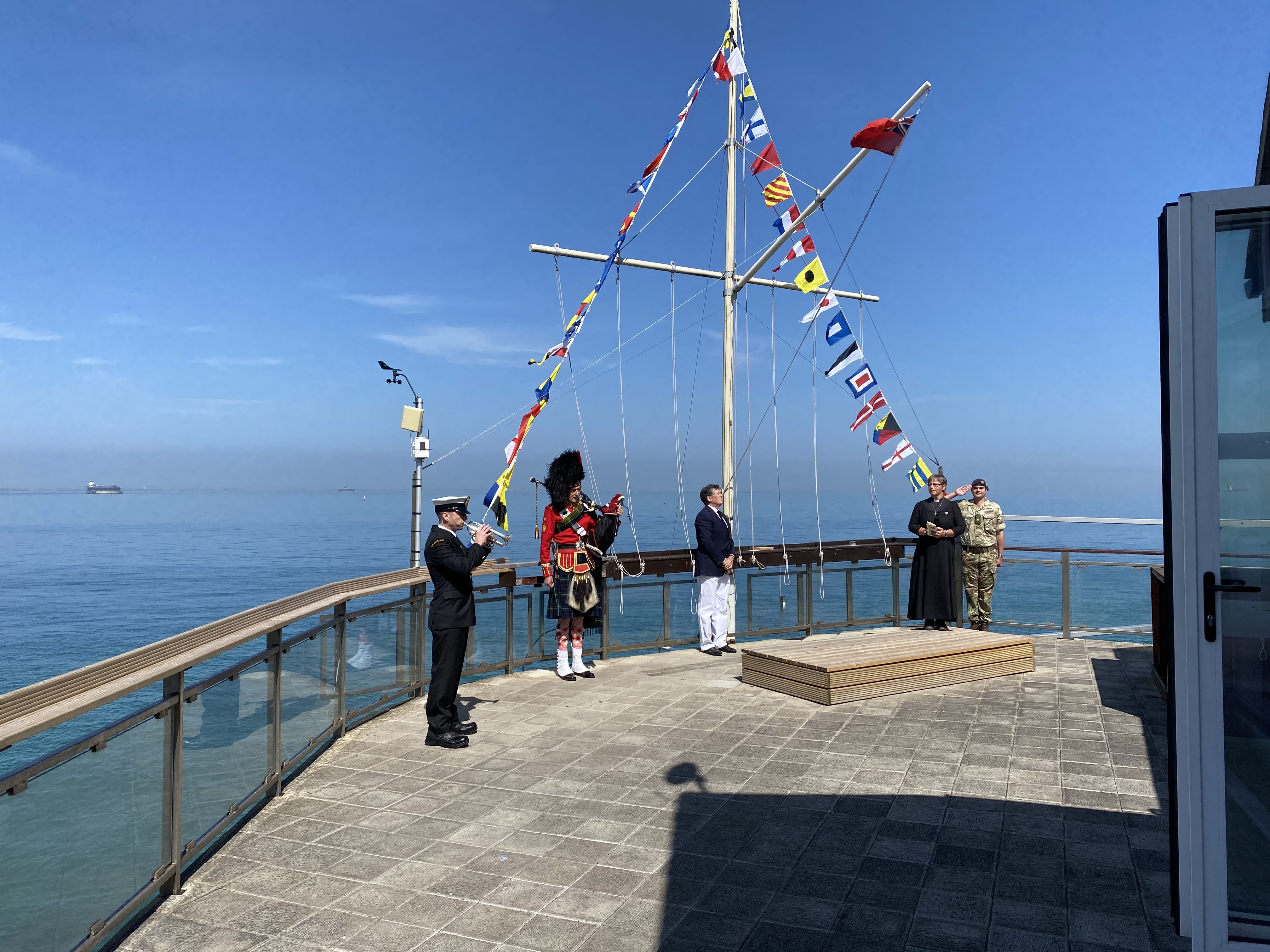 Published 07:14 on 9 May 2020
The Club unfortunately remains closed, but we did have a mini dry run at the ability to hold social distancing functions in the form of the 75th Anniversary VE Day Celebrations. There had, pre Covid-19, been a plan put together by the Parish Council to have a massive party in Seaview and Nettlestone to celebrate the day, unfortunately this was not going to be in anyway possible under lockdown conditions. The Club was always a location due to feature in the plan as a village focal point, so when asked by organiser Becky Hardie if we could still do something 'virtually' to help, we were delighted to be able to play our part. The Club was dressed overall and bedecked with bunting, the Mermaid room had it's bifold doors open to allow 2 metre distancing and the Race deck was carefully measured out prior to the arrival of the nominated people who would be delivering the tributes to all of those who fought for our freedom.
We had "Tribute to the Millions" and "Nation's Toast" read by Reverend Alison Morley, Vicar of St Peter's Church Seaview and the Haven Benefice, "Last Post" and "Reveille" played by trumpeter Andy Hunt, volunteer coastguard at Ventnor, "Battle's O'er" and specially written "VE Day 75 Years" march written by Roger Bayes, played by piper Dr Keiron Cooney, Major James Mossop of the Royal Lancers saluting the flag, the Commodore John Edwards Co-ordinating social distancing rules along with lowering and raising the Flag. We also had the Royal Navy aircraft carrier Queen Elizabeth sat at anchor just off Stokes Bay in the background adding to the occasion - it can just be made out in the photo taken through the Mermaid Room doors.
We broadcast the Event on Facebook live, which seemed to work well, unfortunately technology let us down when it came to maintaining a record for posterity as the video failed to save - however thanks to an Audio recording Reverend Alison Morley had made, photographs taken on the Deck and Video shot by Robert Holbrook and Gemma Mossop, all of whom remained over 2 metres apart from anyone else, we have managed to piece together the event and also have a few still photos too...
Downloads