Members' Benefits
Sea View Yacht Club

All food and bar prices now include the full members discount.
Use of the Club for private events at members rates

Free launch service for members and guests* within normal sailing hours.
*Note - guests can be signed into the Club premises up to four days a year.
Boatfolk are offering members a 10% discount on boatcare labour and yard storage at boatfolks Haslar Marina and Deacons Marina boatcare locations. With a specialist Powerboat Yard, Haslar Marina offers lift and launch service for motorboats up to 10m, with room for storage ashore and slipway launch and recovery. To make a booking please use https://www.boatcare.co.uk/ and be sure to inform the boatcare team of your membership at the point of booking.
Winter reciprocity of EWCC.

Bembridge Sailing Club - www.bembridgesailingclub.org
Brading Haven Yacht Club - scmbhyc.bhyc.org.uk
Royal Victoria Yacht Club - www.rvyc.org.uk
Winter reciprocity of Royal Solent Yacht Club www.royalsolent.org
Reciprocal rights on all EWCC training courses.
Non island Clubs
Reciprocity with Dubai Offshore Sailing Club www.dosc.ae
Reciprocity with the Oriental Club London - www.orientalclub.org.uk
Including their Dine at Home Menu - www.orientalclubdineathome.com
Ferries
Wightlink ferry discounts through the Club website here.
Red Funnel ferry discounts through the Club website here.
Hire an Electric bicycles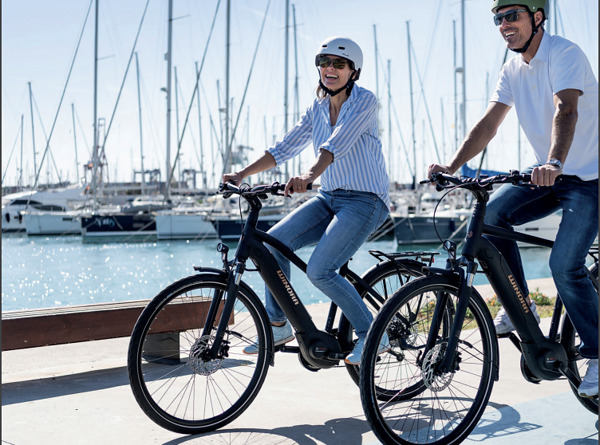 We have arranged for members to be able to hire electric bicycles. Free delivery and collection to your chosen place. Free breakdown service. Free helmets, locks and cycling maps.

More details in the attached bike hire.pdf
07491 000057
Or go direct to their website: https://routefifty7.com/
Tennis at the Ryde Lawn Tennis and Croquet Club
If you are interested in playing tennis as a beginner or improver, please come along to the following sessions. If you complete a course of 6 sessions and join the Ryde Tennis and Croquet Club, you will receive a 50% discount on your annual membership.
Please contact Carrie on 07855 796569 for further information.
Once you are a member or if you are already you can enjoy tennis opportunities like this:
SHORT TENNIS FOR ADULTS
Starting next Thursday 5 May 2022


13.00 - 14.00
£2.00 per session to cover equipment
Contact Richard: 07854662234 or sign the sheet in the folder in the club house - or just turn up to the first session
Please remember to wear a good pair of tennis shoes
IOW Businesses Offering Members Discount

Ager Farm Nursery, Newchurch PO36 0LY. (867607). Small private nursery contact Christine. 10% discount with Club Card.
Beanie Socks Socks, belts, wallets and satchels. 15% discount on any purchase with code YACHTIE at checkout. www.beaniesocks.com
Bembridge Flower Shop, 6 High Street, Bembridge PO35 5SD (875500). 10% discount with Club Card. https://bembridgeflowershop.co.uk/
Cibo, 9 High Street, Wootton, PO33 4LU (883469) and Fumo33, 33 Union Street, Ryde PO33 2LE (611118). When booking mention Christopher SVYC. 10% discount on food, not alcohol with Club Card.
Foot Care, Union Street, Ryde (next to Liz Earle). Elizabeth Foot Health Practitioner (07745 502567). 10% discount with Club Card.
G & M Jewellery, 123 High Street, Ryde PO33 2SU (611232). Bespoke jeweller. 10% discount with Club Card. http://www.gmjewellery.co.uk/
Godshill Model Village PO38 3HH (840270) A free guidebook on production of Club Card. NB RHS members receive one free entry on Mondays and Fridays with membership card. Reopens March 28th. https://www.modelvillagegodshill.co.uk/
Isle of Wight Distillery, Pondwell (613653). 10% discount with Club Card in Bar and Shop. https://isleofwightdistillery.com/
Pickle and Dill Delicatessen & Restaurant, 51 Union Street, Ryde (811694). 10% discount off food (not alcohol) with Club Card. https://pickle-dill.my-free.website/
Pilot Boat Pizzeria and Wight Knuckle Brewery Tap Room, Bembridge. (872077 07976 440579). 10% discount with Club Card on all craft beer and pizzas. https://www.pilotboat.co.uk/
Smoking Lobster Cowes (240916) & Ventnor (855938) & Drunken Lobster Ventnor (852500). Booking essential. 10% discount with Club Card (mention when booking & show card when paying). https://drunkenlobster.co.uk/ https://www.smokinglobstercowes.co.uk/ https://www.smokinglobsterventnor.co.uk/

TOIO (pronounced toy-yo - formerly SLAM) Corner House, Shooters Hill, Cowes PO31 7BG (291141) for all your sailing gear. 10% discount on all kit, including sale items, with Club Card. http://toio-cowes.co.uk/
Wight Sight, 19 Cross Street, Ryde (618822) for great value glasses. 10% discount with Club Card
Monique Lucas gifts (Beautiful gifts created using Monique's own print designs). SVYC members offered a 10% discount with code SVYC10. www.moniquelucas.co.uk
Rented Homecare: open to members:
10% DISCOUNT PROPERTY CHECKS:
- Check property is safe, secure & watertight

- Comply with 2nd home insurance policys

10% DISCOUNT PROPERTY CLEAN 2nd Homes / Changeovers
- Clean property / make up beds / ready for your arrival - Adhoc
NOTE: 10% discount to be mentioned with enquiry
Sam Christie

DL: +44 (0) 7976 930027
W: www.readyhomesiow.com