Visiting Yachtsmen
Visiting Yachtsmen who are members of a recognised Yacht Club are welcome. You may use the Club's moorings and launch service subject to availability and payment of fees (see below). In addition you may use the Club's bar and catering facilities on the ground floor. Please contact the Club by phone or radio 'Sea View Boatmen' on channel M2 (P4).
* Boats up to 10 tonnes / 40' can be accepted (at owner's risk). Do check your draft clearance at low spring tides.
* Charges:
** £10.00 for a stay during daylight hours.
** £22.00 for overnight
Launch service is available in the season from 0830 to 1630 Monday to Friday.
At weekends, starting the May Bank Holiday the service will be available until 1830 hrs. This extended service will cease after the August Bank Holiday weekend.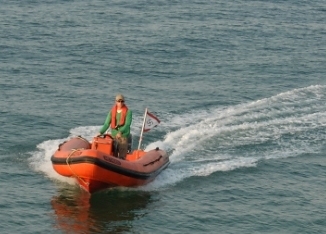 From mid July to the end of August the boatmen will also operate during weekdays until the later of either (a) the end of Club racing or (b) 1900.
(missing upload 54329)
Downloads
Last updated 21:37 on 9 May 2018